ABOUT US
Hamilogex Global Trade S.A.C., is an international freight forwarder. A Peruvian company dedicated to providing international cargo transportation services by sea, air, land and multimodal to all ports in the world; Taking as starting ports of departure and arrival the Port of Callao in Lima and Port of  Paita in Piura.
Thanks to the valuable experience acquired over the years of work our company is able to offer its clients comprehensive services in the logistics chain including local cargo management, distribution and warehouse management.
Our staff has many years of experience in Foreign Trade, which allows them to organize the process of transportation, loading and unloading, as well as customs procedures  in a professional and efficient manner with a continuous operational and documentary follow-up,
We have developed strategic alliances with our network of Agents around the world allowing us to obtain competitive rates that are transferred to our clients.
Mission
We are a company committed to providing our clients with a high quality, punctuality and security in logistic services by fully satisfying your expectations.
Vision
To become one of the leading international and national freight transport companies by providing  high standards of quality and personalized attention as possible in a way that our customers feel satisfied  with our services.
Be recognized by our customers according to our corporate values.

Mensaje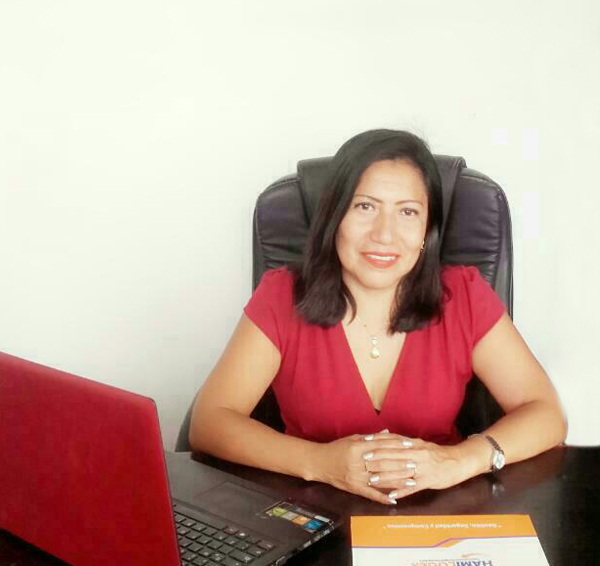 Our company begins its activities in 2015 with a high focus on the business service and boosting Foreign Trade activities for the development of the different economic sectors.
Today, Hamilogex Global Trade S.A.C is recognized by Peruvian importers and exporters as a reliable company, committed with the professional, safe and timely delivery of their merchandise.
I take this opportunity to express our appreciation to all customers and business partners for their loyalty and support.
We are committed to continue contributing to the development and growth of your business.
Sincerely
Haydeé Vilchez.
General Manager
¡Communication is the best way to build strong relationships!